Attending a Virtual NACADA Conference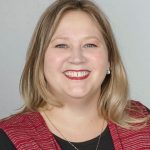 By Ann Hintz, Director of Academic Advisement, St. Norbert College, VP of Membership, WACADA
This year, conferences and professional development looks vastly different than it has in the past. Many of us are "attending" conferences from our offices, living rooms or home workspaces. I will admit, I missed the connections that are made at in person conferences, but the reduced cost made it possible for me to attend.
NACADA did an amazing job putting together an awesome virtual conference. Participants could move between live, semi live and recorded sessions to access content and learn from others. The best part is that all live sessions were recorded and are available for viewing through November 23, 2020, allowing those who registered to go back and view content when it works for them.
Sessions at the NACADA Annual focused on supporting students, primary role advisors, faculty advisors, and more. I enjoyed the live sessions, opportunities for asking questions, and learning from the poster sessions that had recorded portions. Conference Exhibitors also held sessions to learn more about programs and systems to support academic advising.
Professional development such as the NACADA Annual Conference allows me to continue to grow within the field of academic advising and allows me to bring ideas back to my campus to improve our academic advising services. I attended sessions focused on faculty academic advising, academic advisor professional development and student success. I always learn a lot hearing how things have been done on other campuses and what we can focus on to strengthen academic advising at St. Norbert College.
A few tips for attending a virtual conference:
Make sure to block off your calendar! It can be tempting to sneak in appointments between sessions, but you may miss something important.
Make sure you are ready to use the chosen platform and are comfortable with it. The NACADA App was great – but it wasn't until after the conference when I was able to fully see all the amazing options.
Be Zoom (or Teams or Meet!) ready. Know what your settings are (I tend to enter meetings with my camera and mic off) and what the expectations are from those hosting the session.
Don't multitask! Give yourself time to be fully immersed in the content and learn. That is why you are there!
Make sure you are PRESENT in the session. Don't just run it in the background, allow yourself the time to learn.
Are you attending any virtual conferences this fall? WACADA would love to hear about your experiences. You can submit a blog post to share with the membership.