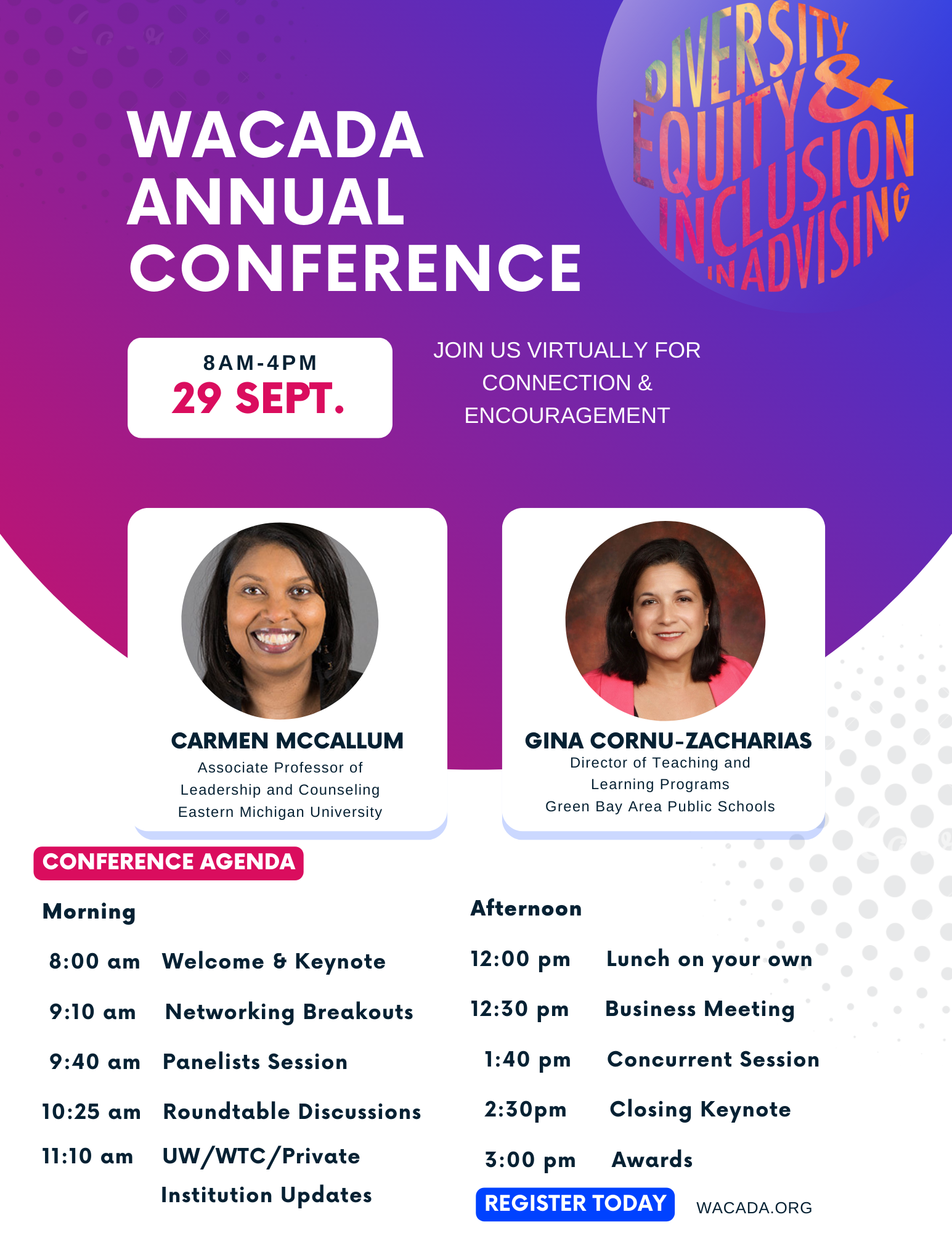 WACADA's Annual Conference is held in September for members to connect, share ideas and best practices, and energize each other for the year ahead.
Join us virtually for the 2022 Annual Conference hosted by UWGB.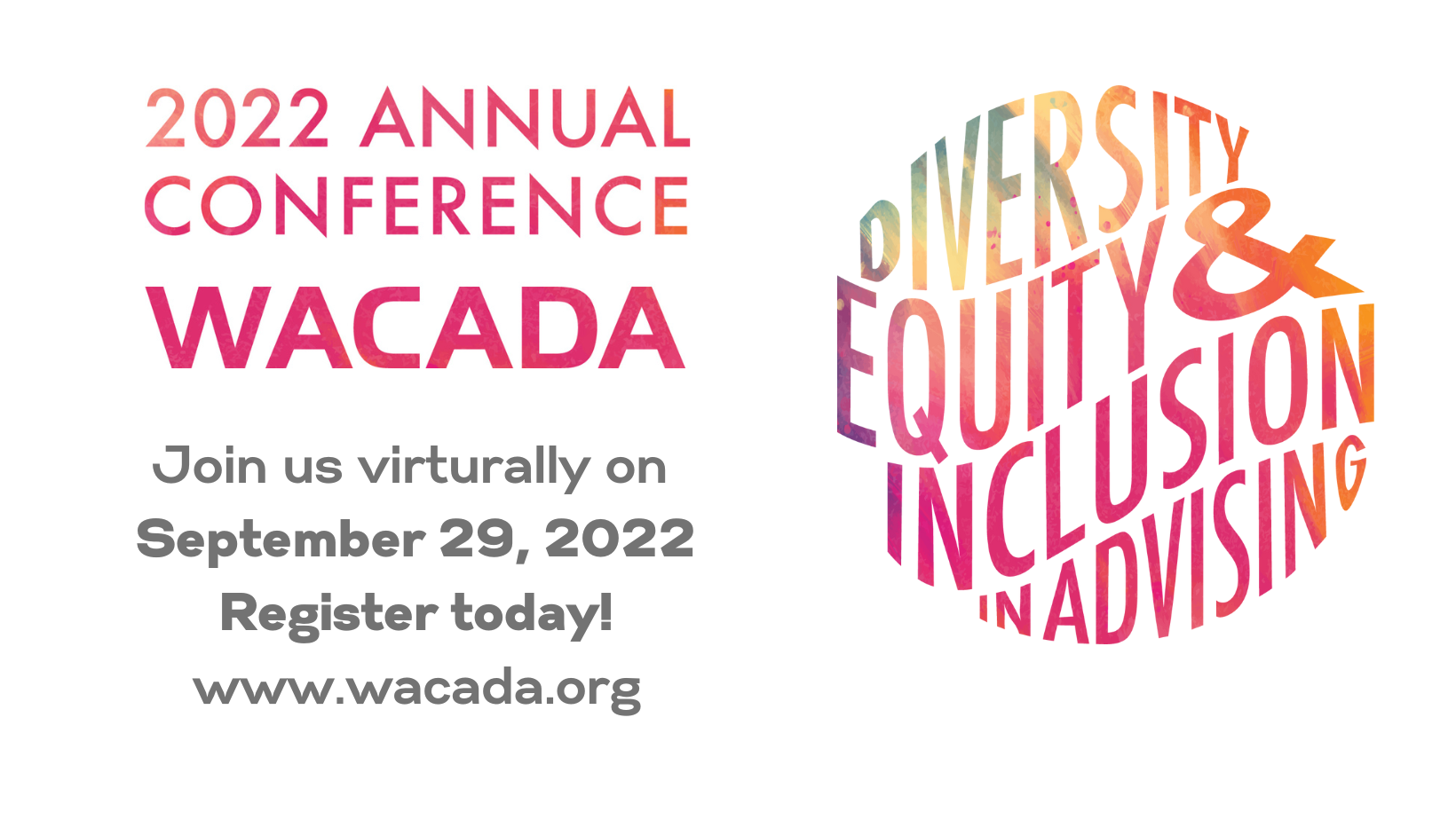 WACADA's Annual Conference is hosted by a different university each year across the state. We try to have a different geographical presence to accommodate our vast and wonderful institutions. We have held our annual conference virtually over the last two years, as a result of the Covid-19 pandemic. In 2022, thanks to our peers in Northeastern Wisconsin, UW-Green Bay will host the Annual Conference virtually. We hope you are excited as we are!
"Get Involved! Present, ask questions, apply for grants...it can lead to so many opportunities in the future."

Melissa Lantta

Student Pathways Coordinator at Blackhawk Technical College

"I chose to become involved in WACADA to further connect and engage in discussions on recent trends and research."

Jennifer M. Ball-Sharpe

Associate Director of Student Services Online at Herzing University

"Being connected to advisors with vast arrays of experience and knowledge across the state is a wonderful thing."

Blake Bishop

Academic Success Coach at UW-Flexible Option

"It's wonderful to be able to attend events with like-minded colleagues who all "get" advising..."

Holly Radke

Academic Advisor at Cardinal Stritch University