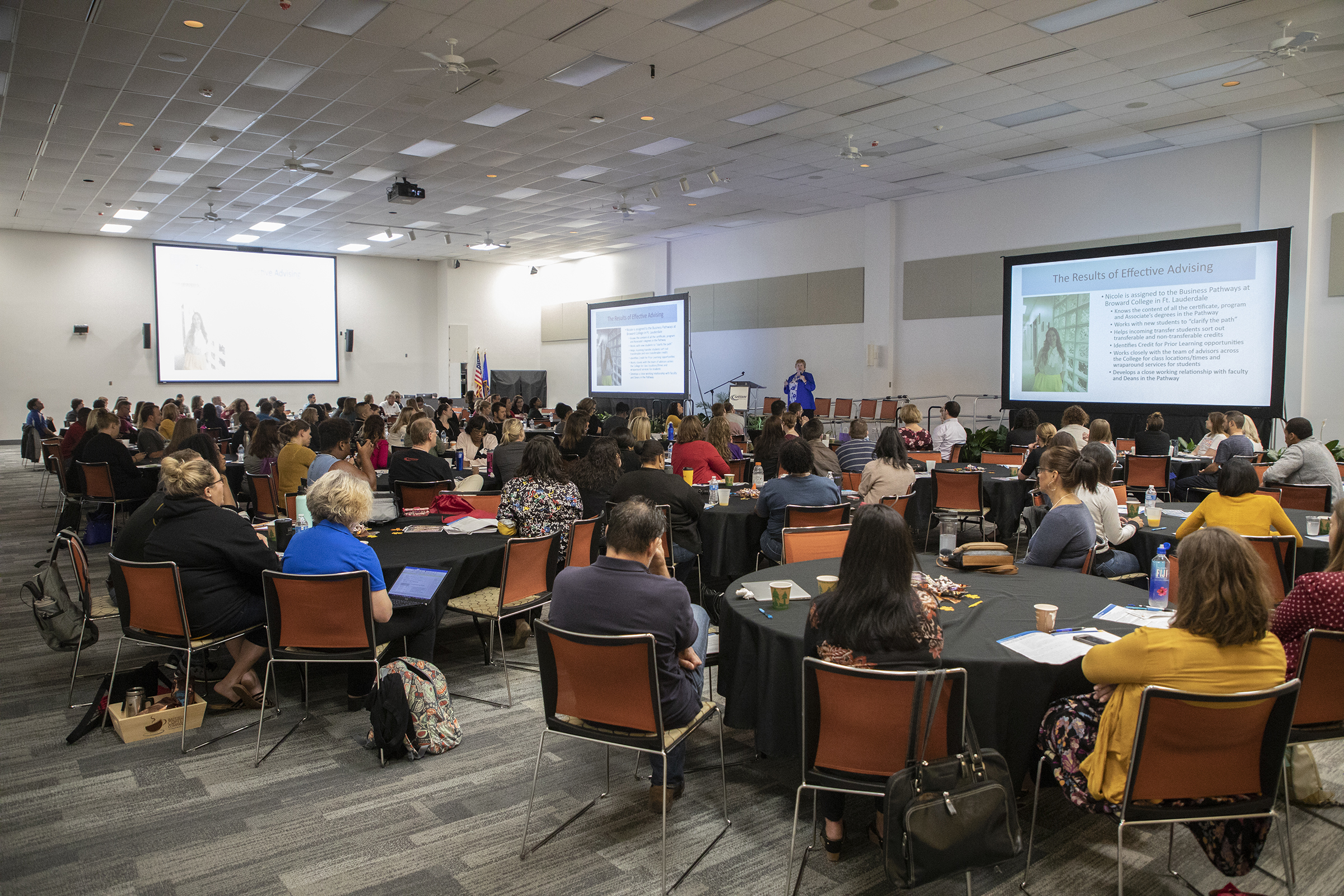 Annual Conference Details
WACADA's Annual Conference is held in September for members to connect, share ideas and best practices, and energize each other for the year ahead.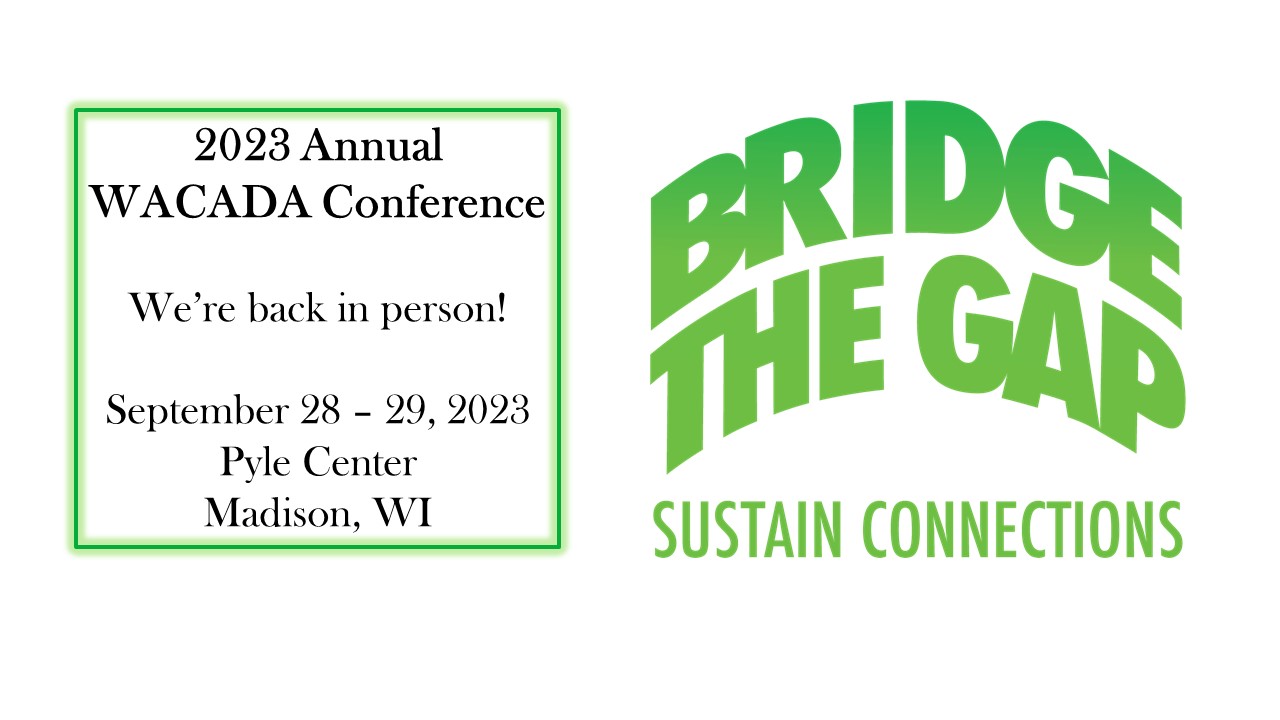 Please use this link to access the detailed schedule! (Clickable Link)

We have an App for that! Download the Conference App
Keep the schedule close – download the Conference App (clickable link), through WebEx Events! When you have the app, search for "WACADA."

You can also scan the QR code below to download the app:

We will provide a limited amount of paper copies of the schedule at the conference.

Conference Hotel Information

Reserve a room within the WACADA Conference block by Sept 1st to book at the group rate of $179 per room, which includes a complimentary breakfast. You may also book a room at the state rate (note that breakfast will not be included with the state rate). Guests may park in the Hilton parking garage for $20/night. For this fee, guests may leave and re-enter the parking facility as needed.

How to reserve (choose one of the following):

Book online using the

WACADA Room block reservation link

. 

You could also book through the hotel website, select the date (9/28/2023), and enter the group rate code: AD2023.

Call the hotel directly at 608-251-9588 (group block name is Milwaukee Area Technical College). 

The Hilton Garden Inn is right on the edge of the UW-Madison campus; it's a 5-minute drive or a 12-minute walk through campus to get to the Pyle Center. 

Other options:

More about Madison

Here are a few helpful guides for traveling through and enjoying the city of Madison!

Traveling to Campus

Driving Directions to the Pyle Center

Before you come to campus, double-check if you need to plan around any scheduled construction on campus. Use the Lots & Street Impact/Closures map to help you plan your travel.

Parking

Review the parking information on the Pyle Center website.

On-Campus Parking 

Lots closest to Pyle Center:

Lot 46 – Lake & Johnson Ramp 

Lot 83 – Fluno Center Garage (includes accessible parking)

Lot 6 – Helen C White Garage (includes accessible parking)

Lot 7 – Grainger Hall Garage (includes accessible parking)

Visitor Parking rates

Estimated cost of parking for Day 1 of Conference: $9.00; Day 2 of Conference: $9.00

Visitor Parking Availability

– real-time updates of available visitor parking spots in each campus lot

Off-Campus Parking

The State Street Campus Garage is one block away from the Pyle Center, with ample visitor parking. The rate is $1.50 per hour.

Estimated cost of parking for Day 1 of Conference: $9.00; Day 2 of Conference: $9.00

The State Street Garage has accessible parking spaces but does not have an elevator.

Accessibility

Campus lots with accessible parking spaces include:

Lot 6 – accessible stalls (Helen C. White)

Lot 7 – accessible and visitor parking (Grainger)

Lot 17 – accessible and visitor (Engineering Drive ramp)

Lot 83 – accessible (Fluno)

The campus Accessible stall parking map is also a helpful resource.

Accessible Transportation Options

Individuals with disabilities may use the

Accessible Circulator Shuttle

for door-to-door service (e.g., transportation from the parking garage to Pyle Center) within the

shuttle boundaries

. The conference hotel is

not

within the shuttle boundaries.

The Shuttle can be very busy depending on the time of day. Please take note:

Submit a ride request as far in advance as possible (e.g., days in advance) but at least one hour before desired pickup time.

Pickup time must be within a 20-minute window (10 minutes before and 10 minutes after desired time). It may take up to 30 minutes after the desired pickup time to be dropped off at your destination. 

Campus bus serves Pyle Center and most parking lots. It arrives every five minutes in September

Temporary paratransit for door-to-door service is available to eligible attendees with disabilities.

Host a Future Annual Conference

On behalf of the WACADA executive board, we would like to thank you for your interest in hosting a WACADA event. All host requests will be reviewed by the executive board at our next board meeting. Upon review of your submission, the board considers the geographic location of your institution and whether your institution hosted in the recent past.

Click here to apply to be a host! (Clickable Link)

Here is a list of some of the benefits of hosting the WACADA Fall Conference:

Networking opportunities that can have a meaningful impact on your institution
Low-cost professional development and leadership opportunities for advising staff
Highlighting new campus facilities or advising models/practices
Relationship building amongst your staff team
Providing a new and exciting space to foster community and collaboration across campuses

It is our intention to get back to all institutions as soon as possible to schedule a time to meet and talk more about details and other questions associated with hosting.

Registration is now closed for the 2023 Conference. We hope to see you in 2024. Stay tuned for more details!

If you aren't already a member, we welcome you to Join WACADA to take advantage of future webinars, half-day professional development events, and much more. All will be virtual and FREE for WACADA members.

The Call for Proposals has closed. We are currently reviewing proposals. A heartfelt "THANK YOU" to all who submitted a proposal. Your time and energy are gifts to WACADA!


Here's what you need to know:

Conference Theme: Bridge the Gap, Sustain Connections

Submit a proposal using the

Conference Proposal form

.

Proposals are

due July 15, 2023

.

Presenters must register for a 2023-24 WACADA membership, as well as register for the Annual Conference. 

Conference registration and membership renewal opens on July 1, 2023.

Proposal selections will be finalized by August 1st, 2023, and we will email presenters to confirm acceptance. 

What presentation topics are WACADA members looking for?
So many to choose from! Check out ideas suggested by WACADA members , based on feedback from previous years' conferences and PD events. We are seeking a wide range of presentation topics from a variety of advising professionals throughout the region. 

Format Options:

| | |
| --- | --- |
| Topical Presentation | 40-50 minute presentation (30-35 min for presentation, 10-15 min for questions) on facts/insights on a current topic in advising. This can be based on literature research, sharing best practices, or your own research whether experimental or theoretical. This format typically includes a more formal presentation, and you are encouraged to include activities that encourage participation.  |
| Panel Discussion | Discussion among a group of specialists and/or experts in a given area, led by a facilitator in front of an audience.  |
| Roundtable Discussion | Peer-to-peer discussion centered on one or more hot topics, or areas of interest. This format is more informal and typically allows for more interaction among participants. |

Proposals Should Include:  

Presenter information (Lead and Co-Presenters)

Title (does not need to include the conference theme, though you are welcome to)

Presentation overview (500-word maximum) including a detailed description of your topic, learning outcomes, intended audience (if applicable), and applicable research

Presentation Abstract (130-word maximum) to be included in the conference program (specify the intended audience of your presentation, if applicable)

Proposals will be evaluated based on:

Relevance to current topics in academic advising

Creativity of approach

Interest of membership (as expressed in past conference evaluations)

Adaptability of other institutions

Grounding in research where applicable

If you have questions, please contact Vice-President of Programs, Njeri Karanja (karanjan@uwgb.edu).

We value your time, energy, and enthusiasm to submit a proposal for this year's conference. We are looking forward to seeing all of you in Madison (and in person!) in September!

 
"Get Involved! Present, ask questions, apply for grants...it can lead to so many opportunities in the future."

Melissa Lantta

Student Pathways Coordinator at Blackhawk Technical College

"I chose to become involved in WACADA to further connect and engage in discussions on recent trends and research."

Jennifer M. Ball-Sharpe

Associate Director of Student Services Online at Herzing University

"Being connected to advisors with vast arrays of experience and knowledge across the state is a wonderful thing."

Blake Bishop

Academic Success Coach at UW-Flexible Option

"It's wonderful to be able to attend events with like-minded colleagues who all "get" advising..."

Holly Radke

Academic Advisor at Cardinal Stritch University