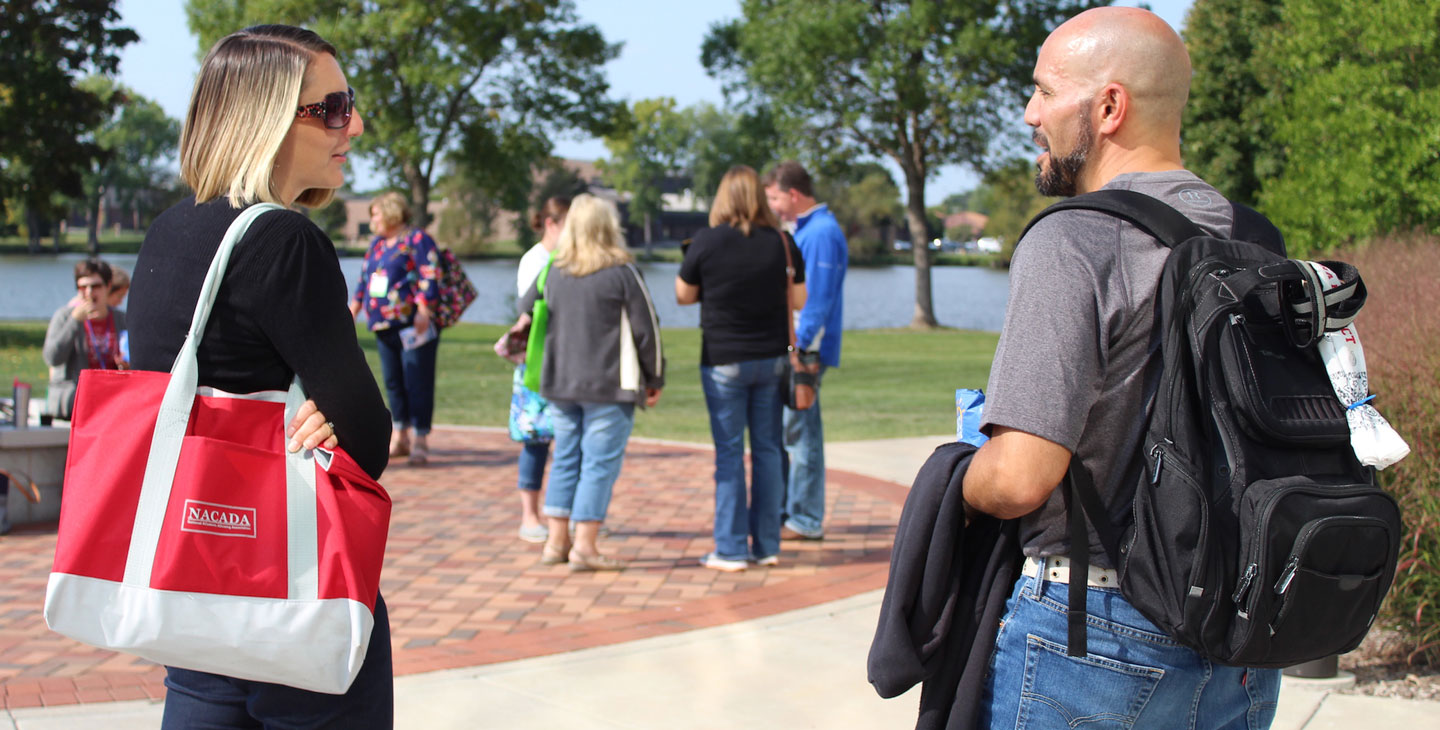 Features
Being a member of WACADA means you'll have access to several professional development opportunities.
Awards
The Wisconsin Academic Advising Awards are intended to recognize individuals who work with, for, and in favor of students in an academic advising capacity, and those who have demonstrated outstanding dedication to the profession of academic advising. These awards are available to all individuals in any institution of higher education in the State of Wisconsin.
The Process
For all awards, except the Peer Advisor and Graduate Student Scholarship, the nominator needs only to complete the "Nomination Form," and send to the Awards Chair (Past president of WACADA). For Peer Advisor and Grad Student Scholarship details, see below.
The Chair, along with the Awards Committee, will contact each nominee and request information (a resume, an academic advising philosophy statement and a history of professional development). The Awards Committee will review all the information and make the selections prior to the annual WACADA conference. Awards will be presented at the 2018 WACADA Fall Annual Conference, September 13-14th at the University of Wisconsin-Platteville.
2017 Nomination Form: download here
Awards Deadline: TBD
Award Categories: (see descriptions below)
Nominations are due by the Awards Deadline date listed above and will be announced at the annual WACADA conference. For more information please contact Janay Alston at alstonjs16@uww.edu.
Faculty/Staff Categories
Advising Excellence Award (up to 2@ $150.00 each)
Advising Profession Impact Award (1@ $150.00)
Faculty Advisor Excellence Award (1@ $150.00 and one-year WACADA membership)
Foundation Award (1@ $150.00)
Leadership Award (1@ $150.00)
Outstanding Achievement Award (1@ $150.00)
Student Categories
Graduate Student Award (1@ $150.00)
Graduate Student Scholarship (2@ $30.00)
Peer Advisor Award (up to 3@ $50.00 each)
Previous Winners
Congratulations to the 2016 WACADA Award Winners!