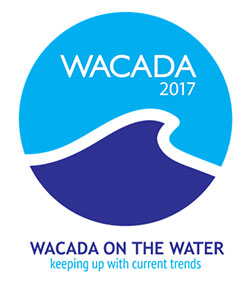 We are excited to formally welcome you to the 2017 WACADA Conference, held at UW Oshkosh's Alumni Welcome and Conference Center on the UW Oshkosh campus along the Fox River. The conference will be on Thursday, September 14th and Friday, September 15th . The UW Oshkosh Alumni Welcome and Conference Center offers scenic and relaxing views of the river, perfect for the conference slogan of "WACADA on the Water," and an equally perfect backdrop for the collaboration, networking, and lifelong learning that is fostered at our WACADA Conferences.
You can register for the conference NOW by going here.
Want to know what's happening at WACADA this year? You can see the WACADA 2017 Schedule here.
We're looking forward to having you join us in September!